Dependable Exterior Facility Maintenance Services That Save Time And Money.
Regardless of the type of business you run, maintaining an inviting and consistent appearance is critical to your success. The outward appearance and accessibility of your hotel, retail store, restaurant, or bank visually communicates value to your customers, making it vital to attracting and retaining new customers. To keep facilities safe and in excellent condition, property managers and business owners need an exterior maintenance strategy that allows them to address issues quickly and effectively.
Ready To Work With The Right Exterior Facility Management Company?
Here at Grounds Control USA, we simplify your business with our comprehensive solution to exterior facility maintenance programs. Contact us today to learn more about how we can simplify and improve your business processes.
Through our proprietary management software, we have GPS tracking, automatic scheduling of recurring services, and picture proof collection of work performed. This all guarantees that the scope of work is followed properly and is the highest standard.

Cost-Savings
We eliminate unnecessary work order requests and back-office costs like invoice processing, resulting in long-term savings.


Nationwide Coverage
We offer scheduled maintenance services in all 50 states, relying on a trusted network of premier field service partners.

Dedicated Project Manager
We provide you a single source of contact with 5+ years of experience to manage every aspect of maintaining each facility.

Vetted Field Partners
Our in-house team of operations specialists selects the most knowledgeable and reliable professionals to be dispatched to your locations.

Transparency
Our technology and highly-trained team provide real-time visibility and insight into costs, quality assurance, and service verification.

24/7/365 Management
We manage your maintenance operations, from work order to vendor payment, allowing you to focus on your customers.

High-Quality Performance
We use advanced analytics to manage, monitor, and track performance, and strive to exceed your company's unique KPIs.


Accountability
We provide actionable reporting and analytics, giving you the information you need to adjust your maintenance strategy with ease.

Customer Experience
We can help you improve brand experiences by ensuring consistent quality for your scheduled maintenance services.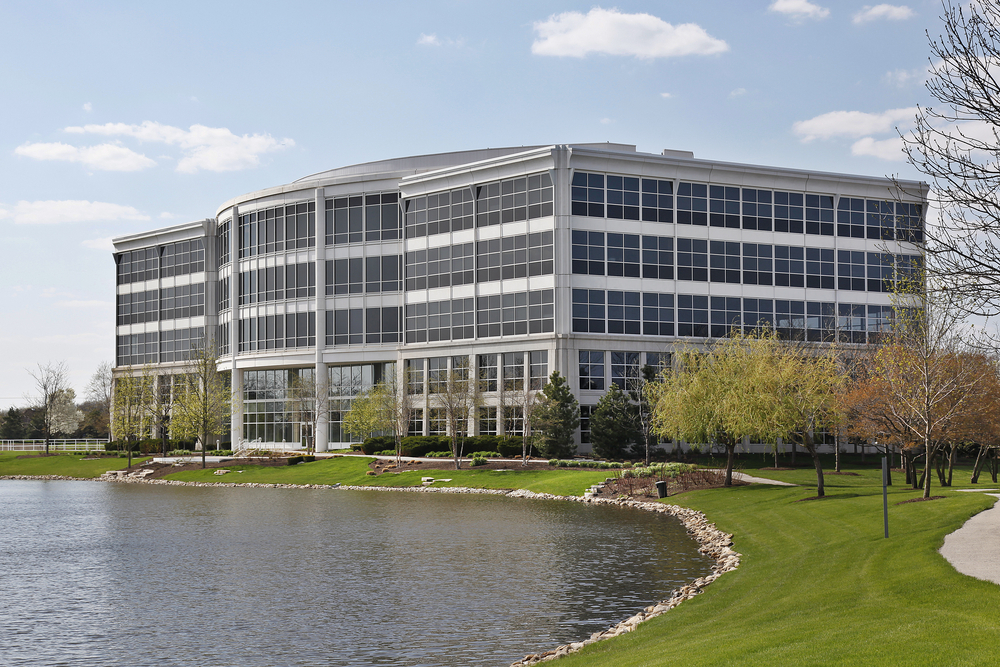 We're A Reliable Exterior Facility Maintenance Company With Over 30 Years Of Experience.
We provide a comprehensive solution to fulfill all of your exterior facility maintenance needs. Partnering with our team means eliminating additional costs, saving your business valuable resources you could otherwise use to focus elsewhere. Exterior maintenance like commercial landscaping, snow and ice removal, and parking lot maintenance can be especially tedious when there are multiple locations involved. This makes finding an exterior facility management company that specializes in providing custom strategies for geographically diverse locations even more imperative.
Maintaining a well-kept outside appearance is essential for business success and is a major factor for attracting more customers and clients. We coordinate a number of essential services to keep your business locations in top shape.
Facility managers and business owners expect the highest quality of service from their managed services provider. That's why we strive to set the standard for facility maintenance companies by providing clear communication, accurate proposals, and flawless execution.

We offer free quotes for all exterior facilities maintenance projects. Contact us today to get started!

2. Receive a Custom Proposal
One of our experienced, highly-qualified team members will recommend the best solution for your unique project.
3. We'll Take Care Of The Rest
Working with Grounds Control USA means you can trust your property and the people who manage it.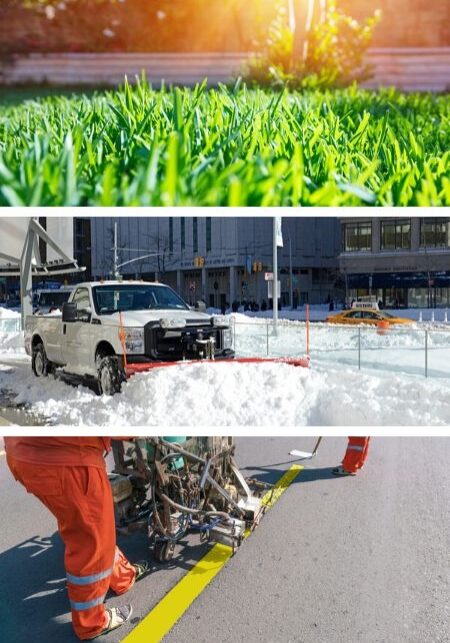 The Challenges of Managing Multi-Site Exterior Facility Maintenance Programs
Today's business environment is more competitive than ever. Lacking a superior maintenance strategy can present challenges for your business, including:
Having the proper exterior maintenance operations for your commercial buildings allows you to proactively eliminate maintenance issues while creating better customer experiences and improving the bottom line.
Working With An Exterior Facility Management Company
At Grounds Control USA we understand the importance of an efficient and robust exterior maintenance strategy. Our technology simplifies the process by providing real-time validation, consistent quality control, and lasting first impressions for your customers. We're proud to offer exterior facility maintenance that includes:
An effective exterior facility maintenance strategy needs to be ready to cover all aspects of your facility in order to keep your business safe and looking its best. At Grounds Control USA, we offer a comprehensive plan that effectively eliminates scheduled maintenance headaches with a single source of high-performance management and accountability.

Nationwide Professional Grounds Control Maintenance Services
Let Grounds Control USA be your trusted exterior facility management provider and reduce the costs of maintenance. We provide services that allow you to spend more time focused on your core business initiatives, by providing reliably consistent and high-quality services.
A well-maintained exterior is crucial to providing customers a lasting impression. Grounds Control USA offers an extensive nationwide network of experienced and reliable field partners to handle and manage maintenance responsibilities.  Our team is dedicated to simplifying and optimizing your commercial property management responsibilities and will assist you with any needs you may have. 
Our services include:
Whether you need year-round attention or seasonal care, we will assist you with all of your landscaping needs. With everything from trimming, mowing, mulching, pruning, fertilizing, weeding, installations, herbicide applications, restorations, or addressing irrigation issues, Grounds Control USA is ready to provide expert services tailored to your specifications with the highest standard of quality.
The effects of harsh winter conditions can cause safety hazards and other inconveniences, but our fast and efficient snow removal services can save you a lot of safety hazards and future parking lot repair costs. Regardless of your property size or how many locations you have, we strategize to remediate snow that ensures your business remains accessible and operable in any condition.
Our experts will make your parking lots safer and more attractive by providing services that include: pothole repair, debris removal, lot sweeping, line striping, and seal coating. Our professional parking lot maintenance services are tailored to your needs, as we factor in and remediate environmental issues affecting your lot.
Why continue throwing good dollar after bad in an attempt to oversee your exterior facility maintenance strategy? By employing the trust, knowledge, and expertise of Grounds Control USA, you can benefit from more responsive and efficient property management operations, save on operational costs, and focus on what you do best. We empower clients with commercial facilities management capabilities that deliver value and help them effectively use their facilities maintenance budget.
Give Us A Call And Start Simplifying Your Exterior Facility Maintenance Program.
Our team of experts is available to work with any multi-location property manager nationwide, and we ensure you'll be pleased with our superior, customized, and personal approach to exterior property maintenance needs.