Get a Comprehensive Commercial Property Landscape Maintenance Plan Designed For Your Specific Business Needs
Commercial property landscape maintenance is vital to any multi-location business that wants to offer a consistent, welcoming, and safe experience to its customers, vendors, and employees.  In order to provide the optimum commercial landscaping service, companies must go above and beyond the standard lawn care service. This means managing numerous ground care tasks, including a year-round strategy to ensure routine maintenance and upkeep. Our approach also helps fight seasonal challenges that often times threaten commercial properties and the success of their business.
Here at Grounds Control USA, we provide a comprehensive solution to fulfill all of your commercial landscaping maintenance needs. Partnering with Grounds Control USA eliminates additional costs and saves you valuable time you could otherwise use to focus on your business.
Simplify Your Commercial Landscape Maintenance Strategy With Grounds Control USA
We offer more than 30 years of experience as a national leader in Commercial Landscaping and Commercial Lawn Care Services and are committed to bringing you the highest-quality service possible.
Learn More About How Our Professional Commercial Landscaping Services Can Help Simplify Your Business And Reduce Overhead Cost
For many business owners, landscape maintenance can be especially tedious when there are multiple locations involved. This makes finding a commercial landscaping company that specializes in providing custom strategies for geographically diverse locations even more imperative.
Our commercial landscape maintenance service is ideal for multi-site companies who are looking to take the added weight of grounds maintenance off their shoulders. We cover the hard work so you can focus on what you do best. Maintaining a well-kept outside appearance is essential for success and is proven to help businesses attract more customers and clients. We coordinate a number of essential services to keep your business locations in top shape.
Servicing all 50 united states
High-Quality Commercial Lawn Service Offered Nationwide
Running your business - especially when you manage more than one location - can be a challenge for many property managers. Any business owner understands the fundamental part of maintaining a business's exterior is a regularly mowed lawn. An unruly and overgrown lawn could be a major turn off to potential customers and clients and leads to a negative perception about the business's brand. It can immediately send the signal that you don't care about the appearance of your business and therefore won't give them the best experience working with you. Keeping your lawn in immaculate shape will give the opposite feeling- that your care and attention to detail will transfer to how you'll treat them.
We'll schedule routine mowing to keep your lawn in the best condition possible. If you are in a region that gets more rain than usual, you're lawn will need special attention. We'll monitor how often we need to mow based on this factor to make sure your always looking your best. But, of course, your lawn care isn't just about mowing. If you're seeing brown patches or less healthy grass, we can help restore it to make it look it's best. Scheduled aeration and seeding will ensure that your grass is looking healthy and strong.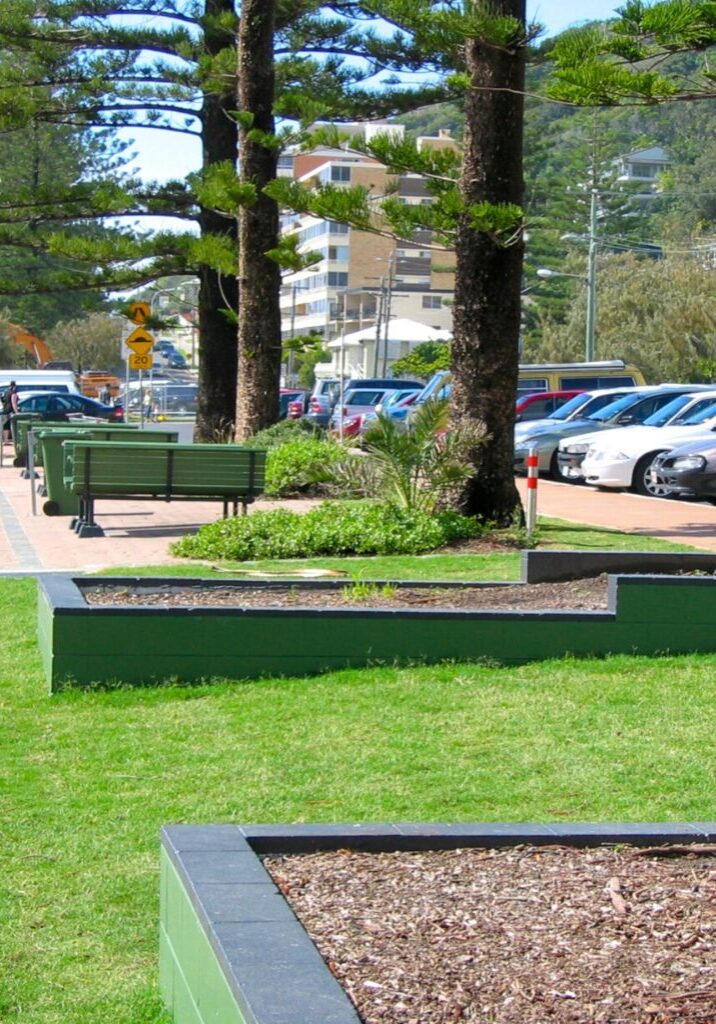 We Offer A Full Range of Routine Grounds Maintenance Services
Besides mowing and lawn care, there are many other exterior maintenance procedures that should be done on a regular basis. Some routine grounds maintenance services that we offer include:
Weeding: Flowers and other plants add a lot of beauty to your property, but with the good also comes the bad. We'll visit your location routinely to weed your flowerbeds and other areas for unsavory growths to keep your landscape looking healthy and presentable.
Improving shrubs and trees: Over time, your shrubs and trees can become wild and unruly. We'll make sure to prune your trees, shrubs, and flowers and maintain the lines of your beds to keep them looking pristine. We will also install any new plants that you wish.
Clearing debris: Whether it's the leaves of fall or branches left from a summer storm, clearing debris from your property is vital to maintaining the aesthetic that you want to attract clients, customers, and employees. We strive to get your property looking its best.
Mulching: There's nothing quite like a newly mulched flower bed. Our mulching services will keep your property looking great and your flowers, shrubs, and trees healthy.
In addition to these services, we also offer tree brushing and trimming, irrigation, landscape construction, and more. Our routine maintenance will ensure that your properties always look their best.
Commercial Property Landscape Maintenance Plan For Properties
Before we get started we'll make sure to create a comprehensive maintenance plan that is constructed to fit your landscape's unique needs. If you have more than one location, we'll make a customized plan for each one. This helps us prioritize the projects that we need to take care of. This process is especially helpful if you have multiple properties in areas with different climates.
Our specialized maintenance plan should give you the assurance that your properties are getting the care and attention that they deserve.  Trust Grounds Control USA to deliver the best service for your properties.
Lawn care is one of the most important services of any commercial landscaping strategy.  Commercial lawn care ensures the welcoming presentation of any exterior property and ensures that potential customers, clients and employees won't get the wrong idea about your company. If you have dead grass, weeds, lawn debris or overgrown laws, you automatically give people the impression that you lack the care and discipline to run a successful business.  Maintaining a well-manicured lawn will give them the opposite impression and boost the overall appearance of your business.
Commercial Landscaping Plan for Properties
Having a clearly defined maintenance plan is critical for the success of any landscaping program. If you manage multiple properties in different regions, you'll most likely need several different maintenance plans. We'll design and implement customized strategies to fit the needs of each of your properties based on weather patterns and physical location.
With our specialized commercial landscaping programs, you can rest assured that each of your properties is receiving the necessary care and attention to keep them looking pristine.  Count on Grounds Control USA and start taking advantage of our professional services today.
Commercial Landscaping Services Under One Roof
Dealing with multiple vendors can lead to communication gaps, lack of alignment, excessive spending and a whole host of other difficulties. So contracting with a single commercial landscaping company can be a good idea. We strive to simplify the process and provide all of your landscaping needs under one roof. When it comes to commercial landscaping, every business has their own unique needs and goals, but most American chains rely on a few critical services:
Mowing, Trimming, Edging & Blowing
Trees & Shrubs
Lawn & Turf Care
Irrigation
Floriculture
Landscape Construction
Landscape Enhancements
Each of these services requires a unique approach based on the goals of your company, the condition of the property and seasonal factors. This makes it critical to pair with a commercial landscaping company that knows how to achieve its goals and present a safe, welcoming environment for customers, guests, and employees.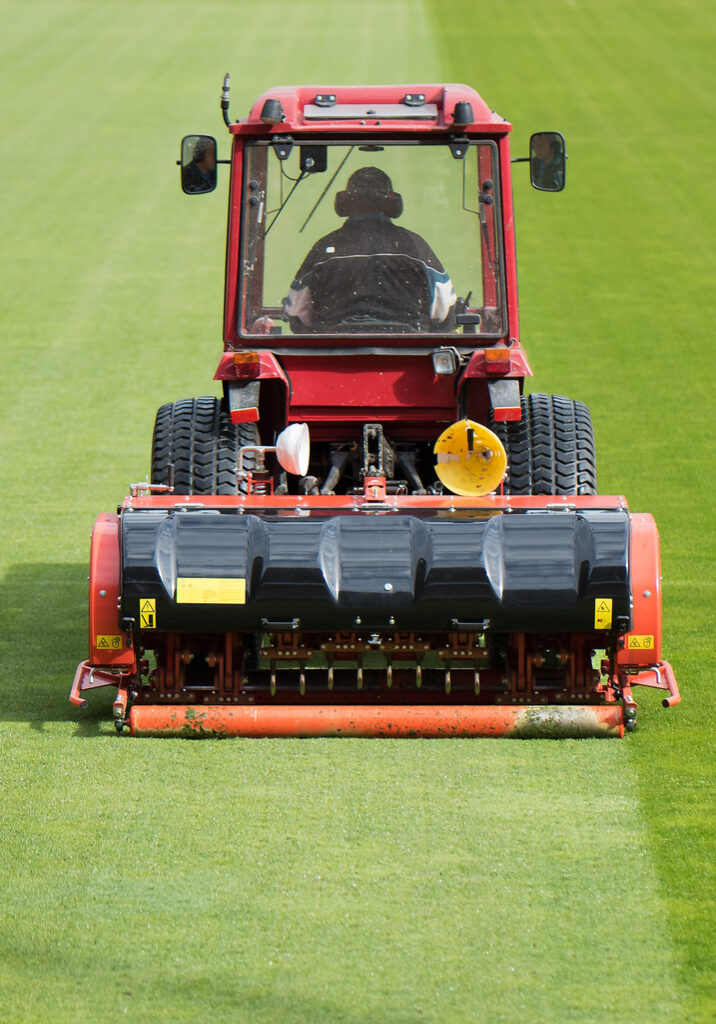 Ready to Get Started?
We offer years of experience as a national leader in Commercial Landscaping and Commercial Lawn Care Services and are committed to bringing you the highest-quality service possible.