Trust A Single Source To Manage Your Parking Lot Maintenance Program For All Your Properties.
Our years of industry experience means we understand the unique needs of each client, and are committed to providing you with quality solutions. Our team of highly trained and trusted project managers will assist you with any exterior maintenance need, large or small.  We will strive to always deliver the best service possible while preserving the integrity and appearance of your parking lots, year after year.  With Grounds Control USA, you'll have access to our dedicated and experienced parking lot maintenance specialists to manage all the heavy lifting.
Simplify Your Commercial Parking Lot Maintenance Strategy With Grounds Control USA
We offer more than 30 years of experience as a national leader in Parking Lot Maintenance Services and are committed to bringing you the highest-quality service possible.
Learn More About How Our Commercial Parking Lot Maintenance Services Can Limit Liability And Ensure Overall Safety
For many, parking lots are just places to leave their cars while they complete appointments or errands. But to business owners and property managers, they are more than just a parking lot. It represents safety concerns, potential liability issues, and the overall property value - not to mention regular upkeep.
Part of your business's daily operations involves customers and employees using your parking lots and for this to happen safely and efficiently you need to make sure your lots are well maintained.  Parking lot maintenance can be as simple as removing trash and hazardous debris from the surface area to extensive crack sealing and pothole refilling.
Grounds Control USA offers comprehensive exterior maintenance services which include regular parking lot maintenance. Protecting your parking lot from water damage and crack seepage can ensure their maximum lifespan and save you from costly replacements.
Servicing all 50 united states
We Offer Consistent And Reliable Parking Lot Maintenance Nationwide
When you choose Grounds Control USA, you're choosing to protect your investments by maintaining the condition of your parking lot. We will perform regular parking lot maintenance to extend the lifetime of your lots and minimize repair costs. We maintain parking lots for a variety of different types of industries and businesses, including banks, medical centers, gas stations, and brick-and-mortar restaurants.
Our parking lot maintenance services include:
Sweeping, Cleaning and Debris Removal
Removing dirt, debris, and other potentially hazardous materials not only creates a better appearance but also avoids future repair costs.
Restriping Services
Maintaining freshly painted traffic lines and parking space outlines is essential for efficient and steady traffic flow.
Concrete Work
Our crew of experts can help with concrete projects, including painted concrete, stamped concrete, and curbing.
Asphalt Repair
Our trusted vendors can help with asphalt repair jobs, large and small, to help prevent damages or injuries.
Sealcoating and Crack Sealing
Our partners use the latest technology and equipment available to repair damages that can worsen over time, leading to more significant issues. With fresh seal coating and crack sealing, you can have not only a new looking surface but also asphalt that protects against damaging elements and deterioration.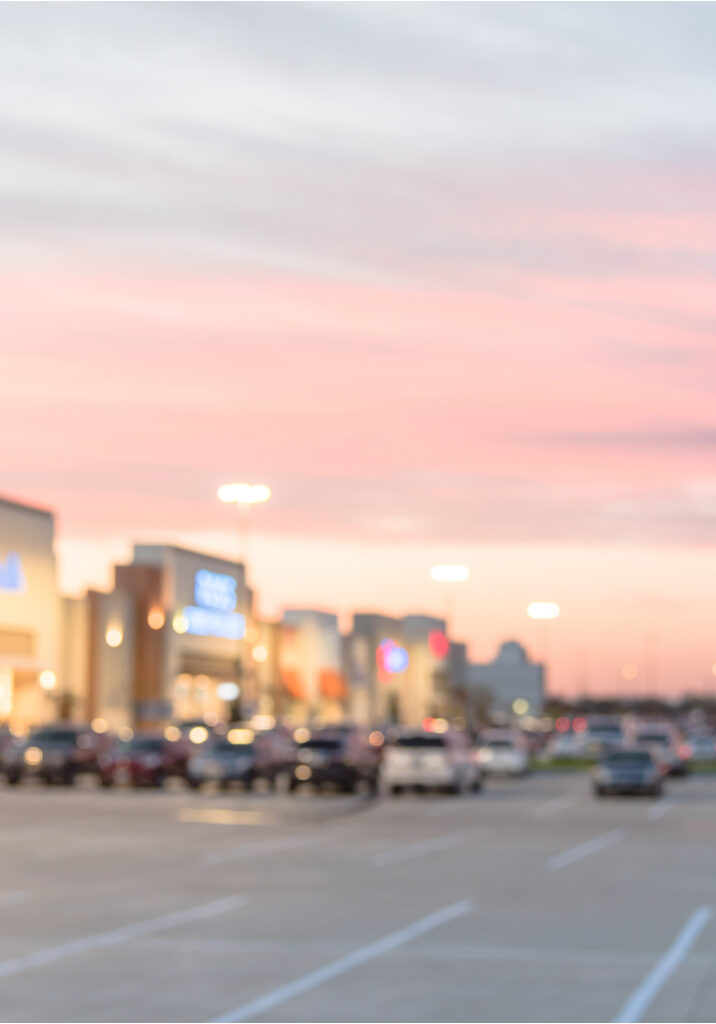 Your Property Will Be Safe And Clean With Our Parking Lot Maintenance Plans
Regardless of the business that you manage, ensuring that your customers and employees have safe and convenient access to your property is imperative. In order to create a safe and productive experience, you must ensure you have a well-maintained parking lot. This can be as simple as removing potentially hazardous debris from the surface to extensive repairs like crack sealing and pothole filling. It might also require seasonal services like snow removal or de-icing techniques.
Our team at Grounds Control USA offers not only comprehensive exterior maintenance services but also regular parking lot maintenance. We'll ensure the maximum lifespan for your parking lot and help you save on costly repairs and replacements.
Let our dedicated project manager help you with your commercial parking lot maintenance. Our highly trained and trusted affiliates will deliver quality solutions, preserving the appearance and integrity of your parking lot for many years to come.
Offering A Comprehensive Asphalt Repair And Commercial Parking Lot Maintenance Strategy
Your company's parking lots and driveways are essential for the daily functionality of your business. Damaged or unattractive lots could impact your business's daily productivity and introduce inconveniences and safety hazards for employees and visitors.
Grounds Control USA offers a wide array of exterior property management services, including asphalt repair and maintenance. Our years of industry experience make us a leading candidate to deliver your unique parking lot maintenance needs.
Our knowledgeable, skilled, and comprehensive exterior property management services can:
Save your time and money in the long run, allowing you to focus on your daily operation, larger business goals, and fostering customer and client relationships.
Grant you access to a large and dedicated network of professionals, committed to providing you with high-quality and dependable asphalt and pothole repair services.
Provide the peace of mind and limited liability associated with working with a prepared company, experienced in managing multiple facilities.
Create customized solutions and flexible seasonal or your-round maintenance plans.
Grant access to 24/7 customer service representatives, available to serve your needs.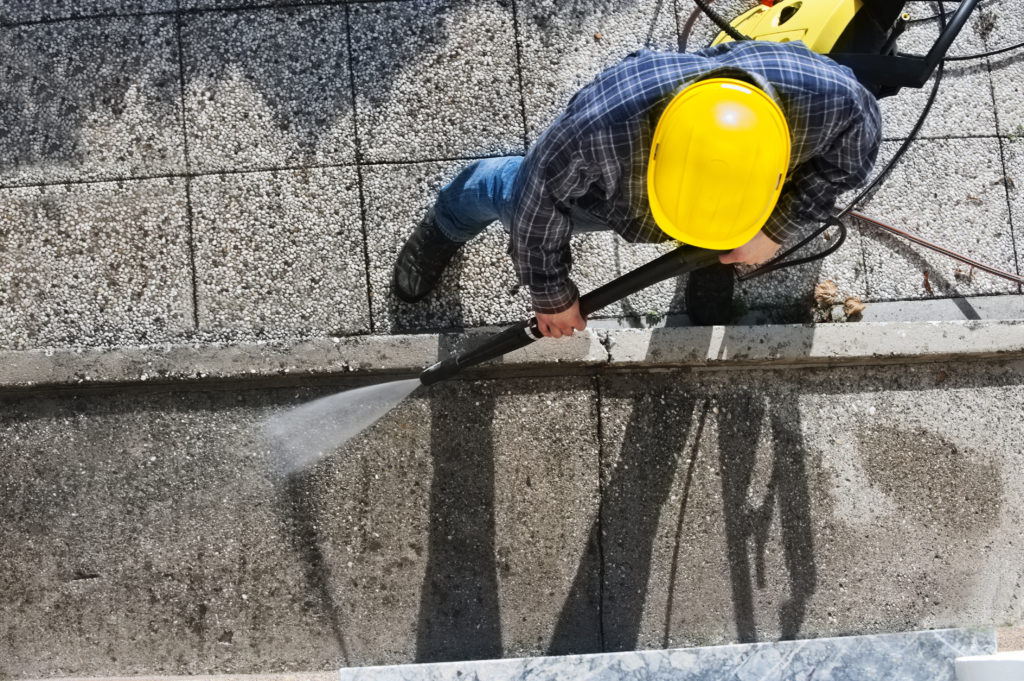 Benefits of Asphalt Maintenance for Businesses
Asphalt is more than just a slab of pavement for your employees and customers to park on- they're long-term investments that add value and stability to your business. Asphalt is an ideal and cost-effective material due to its strength and durability. It can withstand years of heavy daily use and the pressure of large loads.
However, regular asphalt maintenance can save you on long-term costs associated with cracks and potholes. Potholes can occur throughout your parking lot as water seeps into the pavement through unsealed or improperly sealed cracks. As the water freezes it expands, enlarging cracks and after the freeze melts a large hole is leftover. The surrounding pavement can then collapse into the void, leaving a large hole.
Our pothole repair services will fix your unsightly and potentially hazardous potholes and asphalt, efficiently and effectively. By addressing your potholes head on, you can prevent the gaps from becoming larger and causing more damage. One of our experienced professionals will fill the hole with an asphalt mix and then compact it with a vibratory roller or plate.
Maintain Your Exterior's Appearance With Our Professional Parking Lot Line Striping Services 
Parking lots are one of the first things customers and clients see when they arrive at your business. While line painting may not seem crucial in parking lot maintenance, maintaining fresh and easily visible lines will ensure visitor traffic flows smoothly.
When having pavement marking services performed on your property's lot, there are several painting details to consider:
Maximize available Space: When planning to repaint your lots, consider whether you should reconfigure the current layout to achieve a better design amenable to as many cars as possible. The right plan will ensure cost-effective operations and the right asphalt markings in your parking lot can achieve this goal
Marking designated Spots: Consider whether you need special parking spots marked for specific clients, employees, or customers before marking your asphalt.
Achieving Efficient Traffic: Your visitors want simple, spacious parking options and to be able to come and go safely and efficiently. Adding clearly marked spot -markers, directional arrows and handicapped reserved spaces can effectively direct traffic and ensure efficient daily operations.
Adhering to ADA Guidelines: Before pavement line striping has begun, make sure you've factored in the correct amount of handicapped and other reserved parking spaces need for your lot.  You can factor this by having the minimum amount of spaces per 1000 square feet of the utilized space.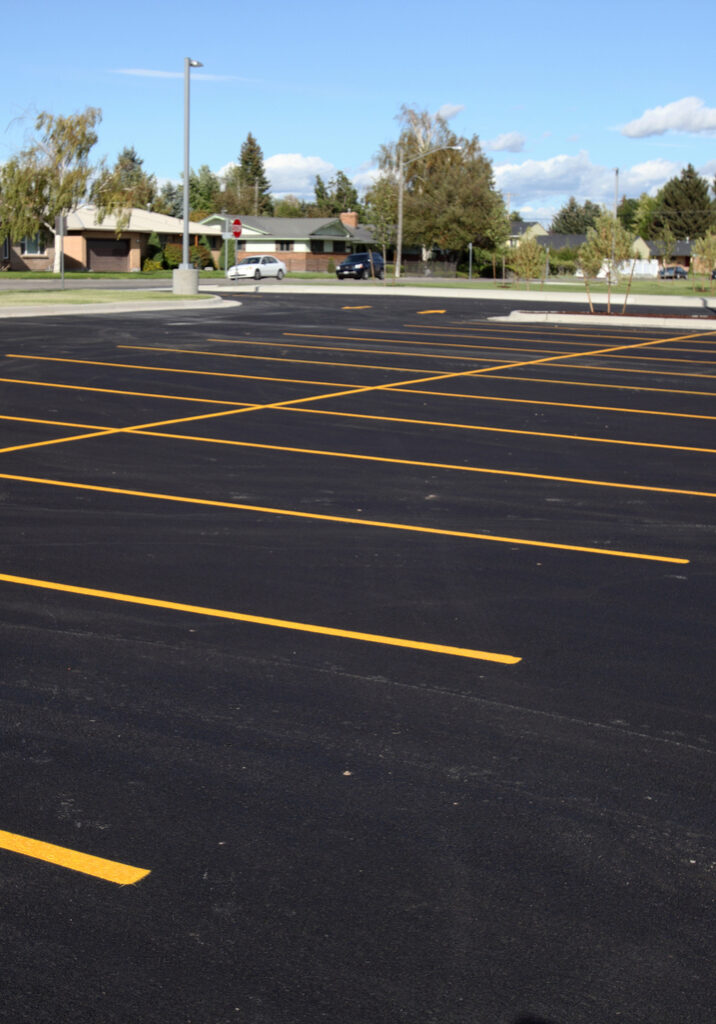 Extend The Life Of Your Parking Lot With Routine Sealcoating and Crack Sealing Services
As you know, your parking lot is a significant investment. By protecting your lot with regular seal coating services and crack sealing, you can prevent destructive water damage, ensure lot stability, and significantly increase the lifespan of your parking lots.  Grounds Control USA is here to help with dependable, knowledgeable, and efficient seal coating and crack sealing services for your commercial parking lots.
We vet and work with only the most qualified asphalt specialists in the country to ensure only the highest quality seal coating and crack sealing solutions.
Commercial Sealcoating Company for Multi-Location Businesses
Sealcoating your asphalt is one of the highest priorities when it comes to maintaining your parking lot. These coats are typically made from either coal tar pitch or asphalt combined with water, filler, and other additives and agents designed to protect your asphalt surfaces against the wear and tear of the elements, such as moisture, gasoline, salt, and UV rays.
Sealcoating should ideally be performed every 24 to 26 months. However, weather conditions and normal daily traffic can affect how frequently new coating is required. Commercial seal coating services can provide an attractive surface but also prolong your parking lots' lifespan.
The benefits of regular seal coating include:
Easier cleaning and maintenance
Better pavement pliability
Overall cost saving
Slower Oxidation
Improved resistance against water, oil, and gas
Commercial Crack Sealing Services
Crack sealing is the first line of defense for your parking lot. Cracks in your asphalt can develop overtime leading to larger problems and higher costs down the road. If cracks are not sealed properly, water can seal under the slabs and erode the soil underneath and weaken the base that holds the asphalt up. Carefully tending to new crack formations in our pavement and quickly and effectively remedying the issues prevents damage from spreading and saves you costs on resurfacing and increases the lifespan of your parking lot.
Quality Commercial Catch Basin Repairs
Overlooking the features of your parking lot drainage system can have serious consequences so its important to keep an eye on the catch basins for signs of damage or other repair needs. To ensure proper drainage, catch basins may require periodic repairs and adjustments to allow effective drainage efforts.
Ready to Get Started?
We offer years of experience as a national leader in Parking Lot Maintenance Services and are committed to bringing you the highest-quality service possible.