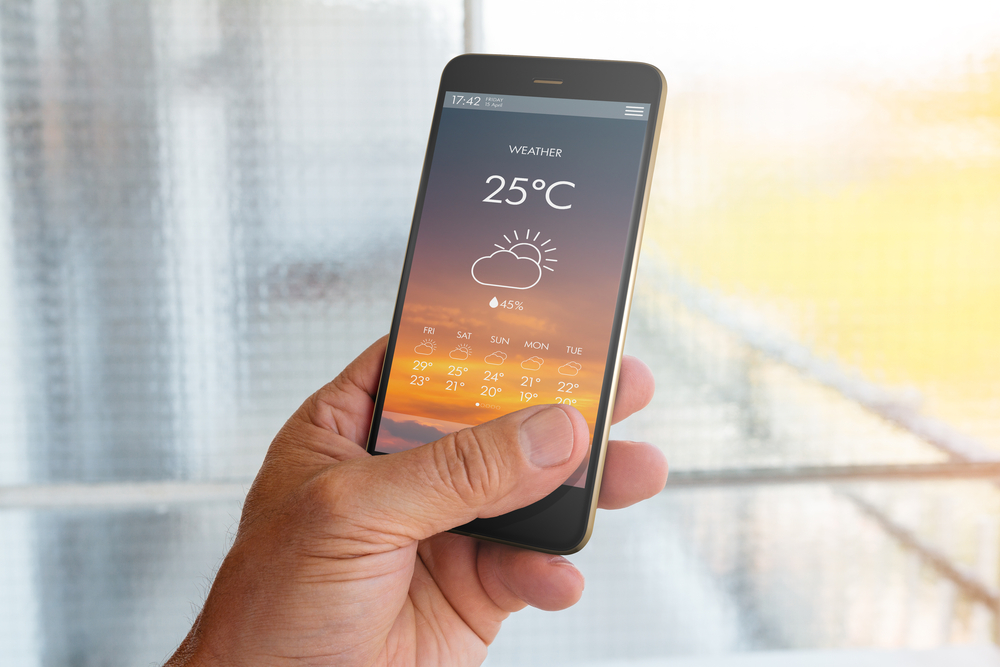 2023 Summer Forecast Outlook
Summer weather is just around the corner and it's time to create a landscaping plan that keeps your company's lawn looking as beautiful and inviting as ever. The requirements to keep a commercial property's landscaping up to par depend on a variety of factors, including what the weather is like in your region. You don't need to take a wait-and-see approach to it, though. Meteorologists and other experts came together to analyze trends, variables, and data about summers past to create a 2023 summer forecast.
Expected Precipitation Trends for the 2023 Summer Forecast
The amount of rainfall you can expect to see this summer depends on where you are in the United States. The eastern half of the country is likely to see average to above-average rainfall according to the 2023 summer forecast, but many western states will experience the usual amount of rain or less.
If you live in the area that stretches from Texas up to Montana and from Missouri over to Nevada, expect to see less rainfall than people who live in the Deep South, Ohio Valley, or Upper Midwest. Those who live in New England or along the mid-Atlantic coast will see higher amounts of rainfall as well. Alaska and Hawaii are also likely to experience above-average rain during the summer 2023 months.
Expected Temperature Trends for the 2023 Summer Forecast
When it comes to temperatures, the 2023 summer forecast is all over the map. While much of the country will see average summer weather, areas of cooler- or hotter-than-average temperatures will break up the map a little. Overall, expect to deal with the usual temperatures if you live in Alaska or Hawaii, the coastal regions of the Pacific Northwest, the Deep South, the Mid-Atlantic, New England, Minnesota, or Michigan's upper peninsula.
Temperatures in other parts of the country are likely to vary. Experts believe the stretch that spans from southern Texas up to northern Montana will be hotter than it usually is, but the mountain states and the non-coastal regions of the Pacific Northwest will probably be cooler than average.
California manages to have a map all its own this year. Coastal areas are still going to be cool, but the inland areas of northern, central, and southern California are likely to swelter during the height of the season. On the other hand, though, the southernmost part of the state will probably be cooler than it usually is during the summer months according to the summer forecast 2023.
Factoring in El Niño and Hurricane Season
Two important components of the 2023 summer forecast to consider are El Niño and the start of hurricane season. The transition from 2022's La Niña to this summer's El Niño is occurring because the surface temperatures of the Pacific Ocean near the equator cool down and warm up periodically. When the waters in the ocean are warmer, they may cause a ridging pattern that bumps the jet stream northward toward the western United States. While that stream may lead to warmer temperatures in some parts of the West, the overall result is likely to be one of cooler and wetter weather than you would typically see during the summer months across the United States.
It's also important to consider what this year's hurricane season may bring to the table. In the Atlantic, hurricane season officially starts June 1. Much of the season was oddly quiet in 2022 and weather experts expect the same to be true this year. Overall, hurricane activity is likely to be average or slightly below, with the best chance of tropical storm activity occurring in Texas in late July and in the Deep South in mid- to late August. New England may also see tropical storms or hurricane activity in late August.
What the 2023 Summer Forecast Predictions Mean for Your Commercial Property
Regardless of which part of the country your business operates in, it's important to understand the 2023 summer forecast and create an appropriate plan for landscaping maintenance. Lawns are likely to grow more quickly in warmer, rainier areas, which means you may need to landscape at more frequent intervals than you usually do. If you do business in an area of the country that isn't expected to see as much rain, you might find your lawn and landscaping a little lackluster. Luckily, it's nothing a bit of watering and TLC can't handle.
Regardless of which part of the country you're in, it will still be important to hire professional landscapers who can weed flowerbeds, prune trees and shrubs, lay down mulch, and clear away potentially dangerous debris.
Use the 2023 Summer Forecast To Create a Landscaping Plan
Let Grounds Control USA use the 2023 summer forecast to create a landscaping plan that meets your company's needs while you focus on other aspects of operating your company. We are a national company with more than 30 years of experience. Contact us to learn more about our services.