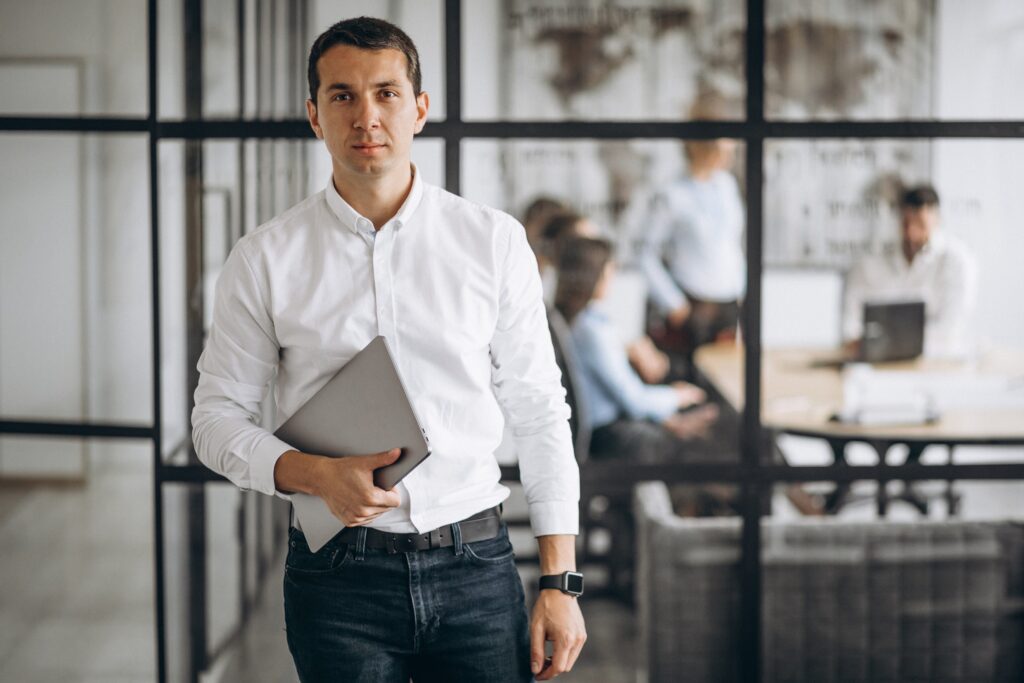 How a Professional Grounds Maintenance Company Can Help You Through These Uncertain Times
How professional grounds maintenance can ensure consistent operations for your business
These are uncertain times for all of us, but if you're a business owner you may really have some difficult questions to answer about your near future. While facility maintenance might not be the first thing on your mind – having a well-maintained facility is still vital for the success of your business operations. We'll take a look at some of the ways facility maintenance can help your business through tough times.
Filling The Gap
COVID-19 has been tough on small businesses and facility maintenance companies are no exception. If the vendor you had previously been using goes dark, this is an opportune time to seek a replacement. In fact, rather than hunting for the right contractor that won't let you down, allow a managed services team to handle all the heavy lifting – everything from qualifying vendors to managing invoices.
You already know how essential effective facility maintenance is to the daily operations of your business. Don't delay in covering yourself!
Organizational Restructure
If your business has been forced to downsize – you may have had to consolidate your responsibilities. If certain employees are fulfilling duties they were not previously, it can leave your delegation spread pretty thin. If facility maintenance gets put into the hands of an employee who isn't able to effectively manage their responsibilities it can create even bigger problems for your company.
Hiring on a facility maintenance team will alleviate any added responsibilities and prevent new difficulties from arising.
Maintenance of Outdoor Space
As per current Government guidance many open spaces will remain open for public use throughout the current crisis and many businesses have moved public seating outdoors. A key reason for this is to promote the health and wellbeing of your clients and employees and to provide a space for them to congregate under social distancing guidelines.
This may mean seating people in areas that are not usually occupied by your employees. It is therefore important that ground maintenance tasks are carried out to ensure these areas remain safe, clean and functional during this time. Your business cannot afford a limb falling on an employee or customer and you wouldn't want your employees eating lunch amongst a bunch of litter or debris.
Effective facility maintenance can ensure that your property stays safe, neat and tidy and that your employees can move freely about your space.
Maintenance of Appearances
It's important for any business to present a professional appearance to customers and clients. The look and image of your property can reflect the values of your business in a subtle way. This is where effective facility maintenance can come into play. Maintenance professionals work hard to ensure that the appearance of your business' exterior is always in it's best shape through lawn care services such as watering trimming, the collection of leaves and limbs, etc. These small elements combined can play a large role in the impression you give to customers and clients. Sending the right signals can decide whether or not you will receive their on-going patronage.
Maintenance of Functionality
Especially in times like these, your business will benefit from the functional advantage that effective facility maintenance provides. With social distancing mandates in place it's even more important that clients and customers can get to where they need to go hassle free. While a large part of landscaping is aesthetic in nature, it's also important in ensuring that your business' day-to-day needs are being met. For instance, the pathways and parking lots on property need to be clear of leaves, grass and litter. You also want to make sure that your business signs and any other messages are visible to customers and free from vine growth or any other obstructions. This can be easily solved through regular facility maintenance.
In addition to these issues, regular facility maintenance can ensure that your business' exterior is safe and poses no additional risks to your customers or your business' exterior structure. This might mean trimming tress regularly to prevent damages or harm to employees caused by falling branches and removing other dead or damaged plants from your property.
Less Worry
Enlisting the help of facility maintenance professionals can lead to a clearer head about the look, feel and safety of your outdoor space. Taking the appropriate steps enlisted by ground maintenance professionals can give you one less thing to worry about in times like these. Our experienced professionals are well equipped to handle these matters. Let us sweat the supposedly "small stuff" and allow you to focus on your business' daily operations. We'll help you achieve a functional and visually appealing property that your clients, customers and employees will appreciate and enjoy.
We can ensure that our professionals can deliver these services safely, while strictly observing strict social distancing rules. Give us a call today to find out more.