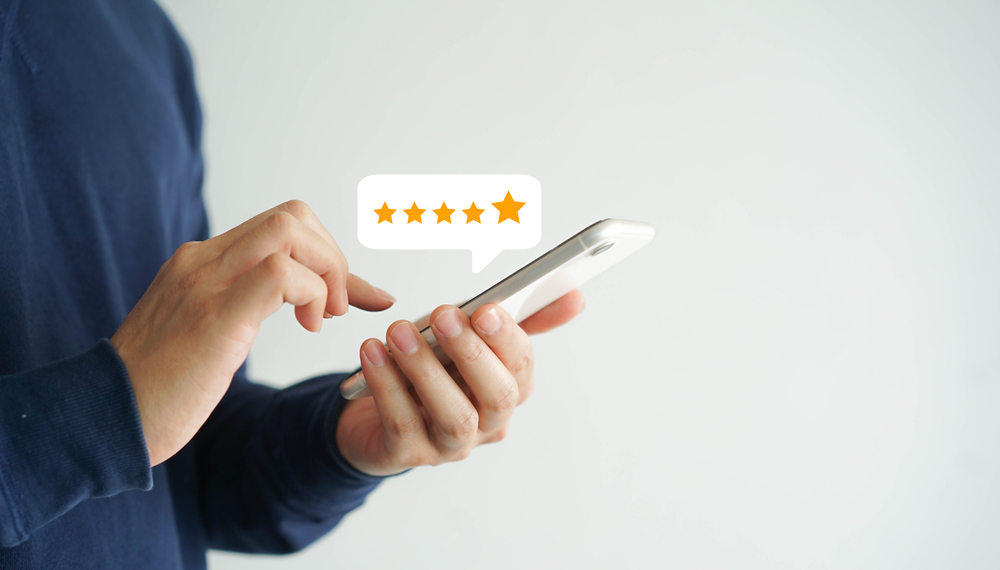 The 5 Steps in Benchmarking Your Facility Maintenance Vendors
Benchmarking facility maintenance vendors is a great way to determine the performance of vendors and identify strategies for improvement. The benchmarking process involves running comparisons of vendors to establish a framework for judging the quality of work, and the more points of comparison you include, the better you can identify effective strategies for improvement. At its core, benchmarking is basically finding those industry practices that deliver the strongest positive results.
Getting Started
Benchmarking is a data-finding tool that provides a holistic picture of how well your buildings operate and are maintained. With accurate data from your facilities and maintenance vendors, you can pinpoint where operations are running smoothly and where you need to make changes:
Identify areas that are a drain on resources
Detect problematic issues with your infrastructure
Recognize opportunities to reduce costs
Discern patterns and determine whether they trend positively or negatively
Although there's no end to the variables you could use for benchmarking, some of the most common include the maintenance costs within a specific period of time, a measurement of energy units (including electricity,) and an assessment of maintenance supplies and routines, as well as their impact on the business.
Step 1: Establish Your Objective
The first step in benchmarking vendors is clarifying your objectives. Some examples of what businesses do with benchmarking results include developing an energy management strategy, measuring the impact of previous improvement projects, and providing documentation of strategies currently being implemented to qualify for community grants. You may identify your goals and which metrics to track by asking pertinent questions:
How are maintenance practices performing compared to others?
Can you demonstrate to administrators or others that operating costs are within reasonable limits?
Where are the best areas for improving performance?
Which areas offer opportunities to reduce costs?
Are best practices being maintained throughout maintenance operations?
You may find it difficult to answer one or more of these questions, or you may notice that you have more information in one area than in another. Other vendor variables to consider include security, customization, support, expertise, transparency, and additional features. The better you define what you want to achieve with benchmarking, the better you can choose which variables to track.
Step 2: Gather and Compare Data With Visible Reports
The second step in vendor benchmarking is simply gathering and comparing data. The gathered information is "normalized," meaning that it must be consistent with established parameters. The results are often compiled in a spreadsheet or a similar template where patterns and trends are easy to identify. The visual record of the data allows you to compare the gathered metrics. At this point, you can select areas where vendors can make improvements right away, as well as determine areas that need more research.
Understand Statistical Terminology
At this point, it's helpful to understand how quartiles, percentiles, averages, and other statistics tools work.
Quartile: The gathered data is separated into four fairly equal intervals, beginning with the first (or lower quartile,) passing through the median (or center,) and ending with the fourth (or upper quartile.) Quartiles help you quickly summarize the number-driven information gathered in the reports.
Percentile: This refers to how much data falls below a specific number. For example, if a plotted point is in the 90th percentile, 90% of the other points fall below it.
Average: This statistic is obtained by adding together all the data from one variable and then dividing the total by the number of data points. One of the weaknesses of using averages in statistical research is the way outliers affect the outcomes. Some statisticians use the mean instead, which better removes anomalies caused by outliers.
Median: This is the 50th percentile, the point at which the lower 50% are separated from the upper 50%.
Of course, a well-developed understanding of statistical terms is ideal when benchmarking, but a basic understanding of these terms should be enough to guide improvements.
Step 3: Make Targeted Changes in Areas of Opportunity
Once you've identified where each facility maintenance vendor stands in comparison to others and determined a median of quality results, your next step is to implement targeted changes. One of the primary benefits of benchmarking is discovering how to get better results at a lower cost. With a visual representation of the areas where some vendors are more successful than others, you can choose the specific practices that lead to improved results. If you're looking at a quartile distribution of the effectiveness of maintenance practices, those practices that fall into the first quartile need the most improvement, and the practices that fall into the upper quartile are those that should be implemented throughout your facilities.
Step 4: Complete Further Research Into Areas of Concern
When you analyze the reports from the data you've gathered, new questions will come up and you'll recognize new factors to consider. For example, your facility located in a consistently warm environment may show better energy efficiency than your facility located in a city where temperatures fluctuate. Other additional factors to research could include the influence of labor unions or the additional safety and security requirements in facilities that handle sensitive information or volatile chemicals.
Step 5: Plan for the Future
Benchmarking is never completely finished. The first several steps must be reviewed and repeated regularly to be sure that improvement is ongoing. It is a process of making predictions, measuring outcomes, and identifying new areas for progress. As you continue to work through these steps, you'll have the information you need to plan for growth, make seasonal accommodations to operations, and address significant operational changes.
When you want to improve the performance of facility maintenance vendors, benchmarking provides the metrics that guide positive changes. At Grounds Control USA, we understand that consistent, accurate updates to information lead to timely inspiration for advancement.