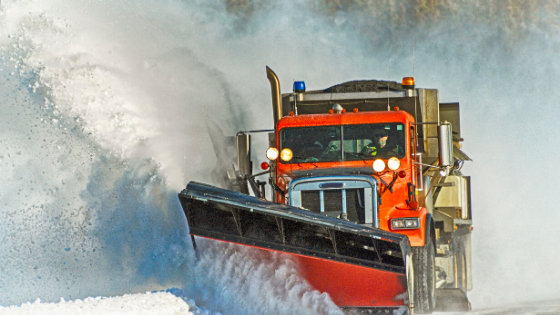 Storm Restoration: Snow Removal Services
Storm Restoration

Harsh winters are on the horizon, and damaging snow and ice piling up will drag your business down.
Don't get lost in the avalanche and think anyone with a snow plow can maintain your grounds. Commercial snow removal services are strategic and scientific, focusing on melting patterns, the after effects of frost, ingress, egress, and infrastructure.
Snow Removal Services
Experts in snow removal services in both the United States and Canada, Ground's Control USA has an all-hands-on-deck mentality that gives our commercial clients piece of mind when the dangerous weather hits.
Commercial snow removal services and pricing models vary per client and are customized for:
Retail shopping centers

Office buildings

Medical facilities

Industrial parks

Apartment and Condo Complexes
We are focused on cost effectiveness and open communication with are clients so they remain involved through all snow removal strategies. Whether we clear a small section in front of the main doors, plow an entire parking lot, or use salt, shovels or both, our clients will always be in the know.
Snow Removal Contracts
Our snow removal contracts are also proactive and responsive, providing DAILY weather reports for properties outlining precipitation forecasts, service recommendations, expected trigger times, and out of scope work suggestions.
And, while we like to plan ahead and prepare asphalt for harsh conditions, our client's safety is top priority, so de-icing, snow plowing, hand shoveling, and other snow removal services will likely be needed on your company's roadways, pathways, thoroughfares, and parking lots.
Regardless of your property size or how many locations you have, we strategize to re-mediate snow and ice to ensure your business remains accessible and operable in inclement weather.
We provide high quality, timely, and cost-effective ice and snow removal services so our client's liability is reduced, curb-appeal is increased, and safety is secured.
Grounds Control USA considers your property our priority and want you to leaf the work to us! Headquartered in Charleston, SC, we operate in both the USA and Canada and are available 24/7/365 to handle your exterior facility management needs on a local, regional and national level.
Please feel free to contact us or give us a call at 855.GOGCUSA (855.464.2872) or email us at info@groundscontrolusa.com
Find us on Facebook and LinkedIn.