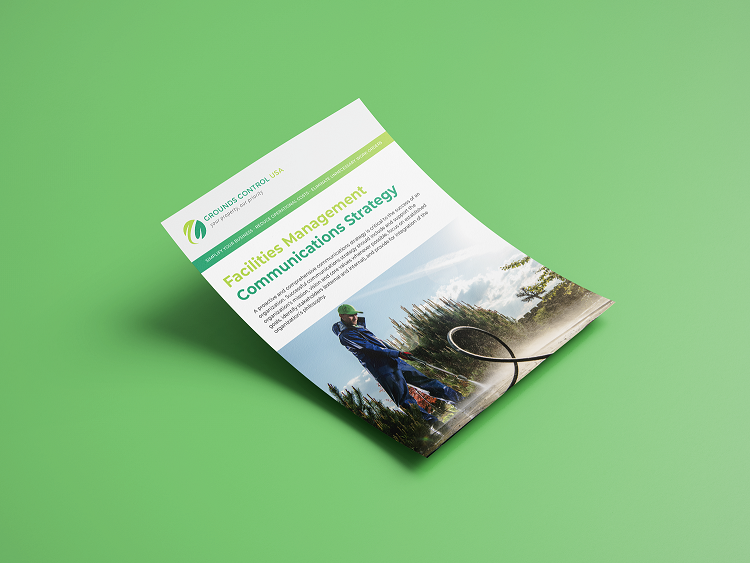 How to Create a Facility Management Communications Plan with Sample PDF
It's no secret that facility managers play a key role in the success of any organization. They are responsible for keeping buildings and grounds safe and clean, which often means working with a variety of people to ensure that goals are met. One way to help your facility management team communicate effectively is by creating a communications plan. In this post, we'll discuss why it's important to have an effective plan and outline some strategies you can use when developing your custom communications plan.
Understanding the Importance of Facility Management Communications
Why is a communications plan important in Exterior Facility Maintenance? Without developing a good foundation for interdepartmental communications, no one within the organization will know what your team is working on. This can create significant challenges when it comes to facility maintenance. It's crucial to develop effective (i.e. meaningful) and efficient (i.e. timely) communication methods of sharing information within the organization. Additionally, external communications with customers, vendors, and other stakeholders should be planned for when necessary so those who are impacted understand what's going on with the organization.
At the end of the day, the operations of a business rely on proactive communications before urgent issues arise. When a communications plan is not in place, businesses may see adverse effects on efficiencies due to delays caused by lack of internal awareness about things like maintenance schedules and facility downtime. When that happens, things lead to a decline in the customer experience.
Evaluate Your Current Communications Plan and Find Out What's Missing
Before you can create a communications plan, you need to know what's already in place. First start by evaluating the existing communications and find out what is missing.
Do you currently have a communications plan in place? Is it properly documented?
Have you determined your facility mission and vision?
Are there processes in place for alerts, messages, and reminders?
How often do you promote FM information and recommendations?
Do you review and distribute FM reports to manage perceptions and expectations?
If you don't have the information above already in place, you can get started by interviewing internal stakeholders. Simply ask them what they want to know. If they aren't able to effectively communicate their needs, it's up to you as the facility manager to help remedy this situation.
Important details to include in your communications plan are things like weather reports, facility maintenance schedules, crises alerts, and other need-to-know information. Use the results of your evaluation and stakeholder feedback as a basis for creating policies and procedures for communicating about facility management.
Develop a Plan for Alerts and Reports
An important step to creating a communications plan is to figure out what types of alerts you will need. The following are the main types of alerts and notifications you need plan for:
Emergency alerting (i.e. weather/facility closures)
Maintenance work notifications
Official announcements/news releases
The next step is to determine how you will send these alerts. You can choose from a number of methods, including: Email, Text Messaging, Social Media Apps (such as those for mobile devices), and Automated Calling.
Alert messaging will usually be the most used and, depending on your facility's size, could be a large part of your communications plan. You might have to create specific categories for different types of community information, depending on the type of facility you manage. Here are a few examples of different alerts:
The weather (e.g., "There is an ice storm in progress and all roads are closed. Please stay indoors until further notice.")

Public transportation updates/delays/cancellations (e.g., "Due to inclement weather, there are no buses running today between 8am and 4pm.)

Local news (e.g., "There is an emergency shelter open at the Community Center for those affected by the storm.")

Sporting event updates (e.g., "The basketball game has been canceled due to unsafe playing conditions and will not be rescheduled this season.")

Emergency updates (e.g., "Due to a burst water main, the parking lot will be closed for repairs until further notice.")

Maintenance work notifications (e.g., "The pool will be closed today from 4pm-8pm for maintenance. Please make other arrangements with your child.)
Develop a Plan for Scheduled and Informational Communications
Next, you should decide how frequently you want to communicate with your facilities management team and other organizational stakeholders. Your annual plan should also include details about routine maintenance schedules, crises management processes in the event of an emergency, and other safety procedures. You will need to create an annual communication plan that outlines the types of communications and their frequency. For example, some organizations send out quarterly newsletters with updates about what's happening in the organization so employees are informed regularly.
Companies may use social media platforms and marketing newsletters to communicate with external stakeholders, and internal communication mechanisms like email or text messages can be used to communicate with employees, which allow them to communicate at any time during the day and don't require their attention as much as other methods (like physical bulletin boards) do.
Whatever you decide, make sure that your facility management team and other impacted stakeholders know how often they can expect communications so they know when it's time for them to check their inboxes!
Be strategic about the way you communicate information to facility workers.
When it comes to communicating facility information, you need to be strategic about the way you do it. Make sure your message is clear and consistent, and use the right channels for the right message. We recommend using a variety of channels to reach different audiences, as well.
For example, if you have a large group of employees who work on-site at your facilities, then sending them emails or text messages might be most effective. But if you have contractors working on maintenance projects in remote locations or technicians who travel from one site to another throughout their day, then email may not be enough. In this case, recurring virtual meetings may be more appropriate because they provide accessibility and convenience for everyone involved.
Conclusion
When it comes to facility management, there's no such thing as too much communication. The better you're able to reach your FM team, the more likely they are to feel like they're in the loop and have a say in what happens around them. Developing an effective communications plan is important because it ensures that everyone knows what's going on in their workplace—or at least has the opportunity to find out! We've covered some key takeaways here so that you can create your own plan with ease.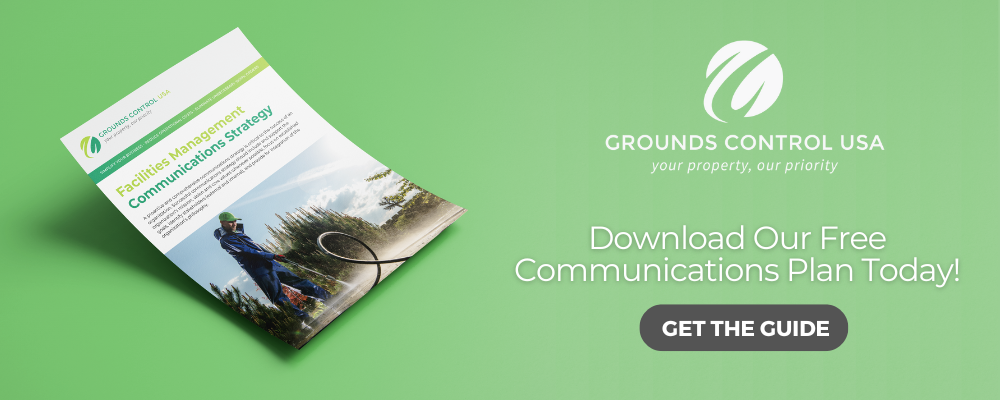 Download this free facility maintenance communications plan outline as an easy way to get started with your own custom facility management communication plan.