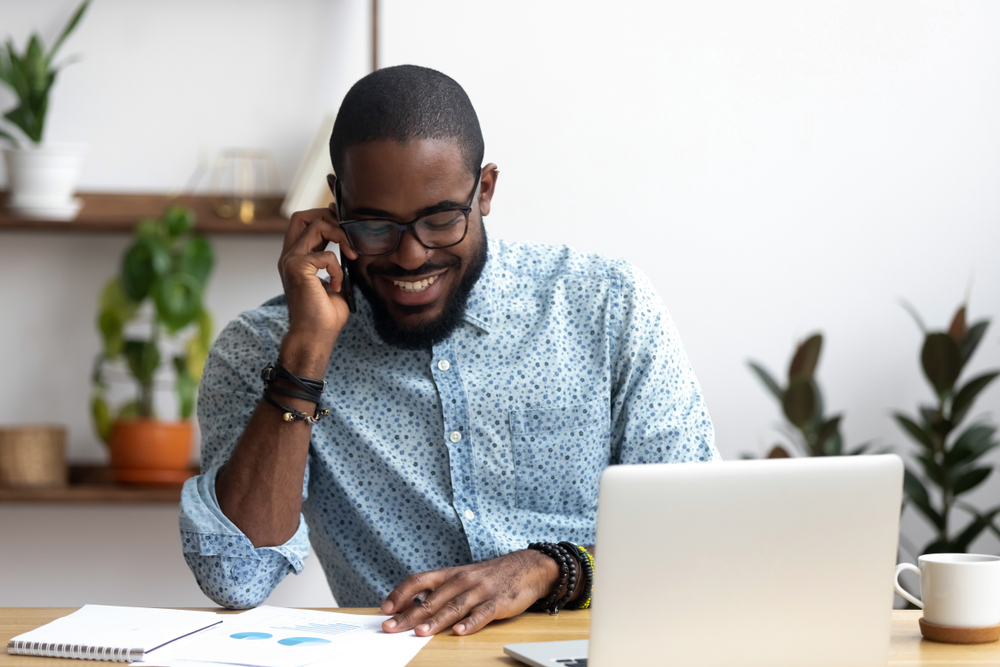 How To Create a Robust Facility Management Budget
If you're a Facility Manager, you know facility management involves managing all aspects of an organization's physical environment. It also includes developing internal mechanisms like communications plans and a facility management budget that outlines how much money a business will allocate to each operational area. Take a look at the following steps to learn how to create a facility management budget that works for you.
What Should Appear on a Facility Management Budget?
Your facility management budget should paint a comprehensive picture of all the essential resources and requirements necessary to run and maintain your business efficiently. Budgets typically include money allocated for:
Staff and benefits
Repairs and maintenance
Supplies
Security
Emergency preparedness and safety measures
Budgeting for facility maintenance will help you anticipate areas of need while devising solutions to prevent incidents or expensive repair costs. It will also enable expense tracking and trend analysis to identify issues and provide cost-saving solutions.
How To Develop a Facility Management Budget
Developing a facility management budget involves many steps. Some steps likely involve things you're already doing, such as benchmarking vendors and weighing costs carefully. To ensure the best results and the highest levels of efficiency, take the following steps into account.
Factor In All Facility Management Costs
The first step in creating a facility management budget is calculating your costs. This includes identifying your fixed and variable costs. Here's a quick breakdown of each cost category.
Fixed facility costs are the bills and expenses you'll pay regularly. Fixed costs include:
Utility bills
Routine property maintenance
Supply costs
Vendor invoices
Seasonal bills
Rent or mortgage
Although there might be fluctuations in some of these costs, such as utilities or maintenance, you should be able to fit an estimated amount into your budget. The best way to do this is to average out your fixed costs from recent months or years to determine a suitable budget number.
Variable costs are those facility costs that are unexpected. These costs often include the following:
Equipment repairs
System replacements
Facility improvements
Variable costs can be tricky when it comes to budgeting. They're more dynamic than fixed costs and can range from a few hundred dollars to thousands, depending on the expense. Look closely at your variable costs from recent years and allocate for any that keep coming up.
Analyze Spending From Recent Years
An effective facility management budget incorporates a review of spending from the past several years. This allows managers to identify any repetitive costs or expenses to include in the upcoming budget cycle. Analyzing facility spending is also helpful for projecting inflated invoices, maintenance cost increases, and cost estimates for new projects or equipment.
Be Proactive When Determining Costs
When allocating funds in the facility management budget, take special care to be as proactive as possible. You should evaluate the existing facility configuration to determine any changes that may be needed in the upcoming year. Changes could include technology and security upgrades or looming repairs. 
Evaluate Costs by Location
If you manage more than one facility, you might also want to take the time to create a facility register that includes the following:
Boundary maps for each of your facilities
Square footage by property area type (parking lot area, landscape area, etc.)
Required # of vendors for each facility
Assigned vendors for each facility
Equipment within each facility
A spreadsheet with this information will help get a solid understanding of required costs by location with an easy-to-glance-at-one-sheet.
Prioritize Business Savings
Another important feature of your facility management budget should be savings. A healthy business savings account will give you a cushion to cover upgrades and replacements for current equipment. Savings is important if you require specific equipment or technology to run your business.
Look for Hidden Costs
Hidden and unexpected costs lie around every corner when running a business. However, if you know where to look, you can locate and account for them in your budget. Specifically, you'll want to factor in:
Insurance
Permits and licenses
Legal fees
Software
Tax Preparation
Go through all of your recent years' invoices to find unexpected costs you incurred along the way. Some, such as tax preparation, you might be able to incorporate into your fixed cost list. Others would fall under variable costs.
Consider Your Seasonal Costs
Seasonal costs can often be a frustrating expense for business owners because, while fixed, they vary at different times of the year. However, maintaining your facility is crucial to success. Prioritize winter and summer preparedness to ensure each of the following seasonal costs is covered.
Parking Lot Maintenance
A proper facility management budget should allow for parking lot maintenance expenses, as they are important for preserving the value of a facility. Keeping the parking lot maintained throughout the year will ensure its safety and longevity. From filling in potholes to repainting stripes, parking lot maintenance is a necessary facility budget line item.
Snow Removal
If your business is in a region that experiences harsh winters, snow and ice removal will be an integral part of your facility management budget. Budgeting ahead of time for the right equipment and seasonal outsourcing can save business owners from potential unplanned costs. When your business is winter-ready, you can reduce downtime and avoid potential legal issues.
Landscaping
Landscaping is a valuable investment that can provide numerous benefits to your facility. When budgeting for facility maintenance, include resources for proper landscaping. By ensuring favorable conditions for new growth and a streamlined appearance, landscaping can improve your facility's aesthetic appeal.
Get Help Preparing Your Facility Management Budget
When done properly, creating a facility management budget can help an organization determine how to allocate funds best to meet its overall objectives. Contact us today to find out how we can help you budget for all your seasonal needs.